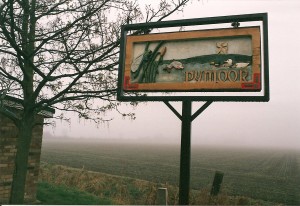 Pymoor is a small hamlet of approximately 350 people. It is set in the middle of rich agricultural land and the New Bedford River runs close by. It became famous for having three different spellings of its name; Pymoor, Pymore and Pyemoor but in 1997 it was agreed with all relevant parties that as the first recording of the village named it as Pymoor this would be the name of the village; however there is still confusion.
The name Pymoor means "flies over bog" and the village sign shows a dragonfly settling on a bullrush in marshland.
We are always looking for new input; be it photos, information or help, so if you feel you can contribute in any way please e-mail us at pymoorhistory@hotmail.co.uk
This page was added on 09/01/2013.